Birdman
Christmas Detox Tips and Recipes
You may be feeling guilty after eating your body weight over Christmas and New Year (I certainly am!). We've all done it at least once over the past few days by having that extra slice of pie or turkey, or even one – or two – more glasses of wine. It's fine, it's part of the festivities and of course we don't want to be rude by saying NO to all that deliciousness.
Well now it's time to get back on track and lose some of those extra calories. We've sourced some tips and recipes that might help you with your New Year's resolutions.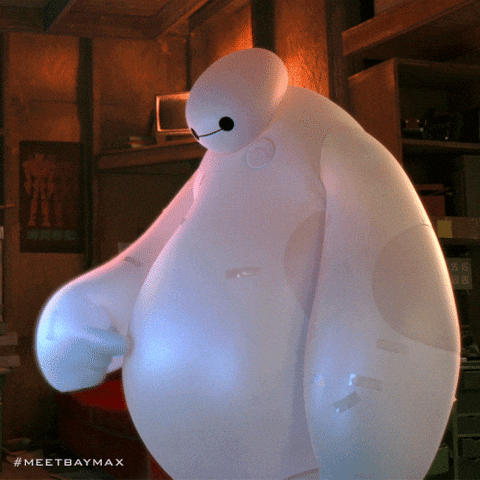 1)

Drink Water – Plenty of it.
It seems basic, but many people think they're drinking enough water, where in reality they're not. After all those extra calories and fat intake over the festivities, our body really needs more water to help cleanse our cells. You should aim to drink between six to eight glasses of water a day during January. Cutting any booze would be ideal – at least in January – to help your body detox. If plain water seems unappealing you could add slices of lime, or lemon, or cucumber. They will add an extra refreshing touch which could help you to reach your daily water intake.
2) Add More Colour in Your Diet
Yes, next time you go to the supermarket make sure you explore the fruit and veggies section. At the end your trolley should look colourful and contain an assortment of fresh fruit and veggies.
Greens
Spinach:
Research shows that spinach may lower blood pressure and improve heart health. One raw cup (100g) of spinach contains only 23 calories and it has Calcium, Iron, Magnesium, Phosphorus, Potassium, Sodium, Zinc, Copper, Selenium, Vitamins C and B6, Folic Acid and many more nutrients.
Kale:
It has become a very trendy green leaf, and with good reason, kale provides some valuable nutrients. Similar to spinach, 100g of Kale also contains only 35 calories and it offers plenty of water – in fact nearly 90g of it is water – and it provides great amounts of vitamins A, C and K. Some other benefits of kale are that its juice reduces blood pressure, blood cholesterol, and blood sugar levels.
Broccoli:
It is part of the same family as kale, cabbage and cauliflower and it is incredibly healthy. Each chopped cup of it provides around 34 calories and provides great quantities of vitamins C and K.
Purple, red and orange
Beetroot:
A report shows that beets and its juice are great for the heart. It provides Folate, Potassium, Calcium, Magnesium, Sodium, Zinc, Folic Acid, Vitamins A, B6, B12, C, D, E, K and many other nutrients.
Capsicum:
They are a great source of fibre, vitamins A, B1, B2, B3, B6, B9, C, E and K. A study has shown that capsicum has anti-inflammatory benefits. There are also many compound benefits of capsicum as antioxidant effects which improve vasodilatation. This allows it to repair and protect tissues and DNA damage.
Carrot:
Each cup of raw carrot has 41 calories. It offers a variety of nutrients such as Vitamin A which is great for healthy eyesight. It has plenty of fibre which may assist with weight loss, and it may also help to lower blood pressure, cholesterol and boosts heart health.
3) Grilled Salmon with Herby Quinoa
We love this Jamie Oliver gluten-free recipe it's super easy to prepare and will help with your detox plans for January.
Ingredients
- 160 g ready-to-eat quinoa
- 2 lemons
- 2 zucchinis
- 1 bulb of fennel
- 1 bunch of mixed fresh soft herbs, such as dill, parsley, basil
- 4 tablespoons natural yoghurt
- extra virgin olive oil
- 4 salmon fillets, skin on, scaled and pin-boned, from sustainable sources
Method
I. Prepare the quinoa according to the packet instructions, then squeeze over the juice of half a lemon. Season with a good pinch of sea salt and black pepper, then set aside.
II. Preheat a griddle pan to high.
III. Slice the courgettes lengthways into thin strips. Griddle the courgette strips for 2 minutes each side and put aside on a plate. Turn the griddle down to a medium heat.
IV. Using a mandolin (use the guard!) or speed-peeler, slice the fennel into thin strips, place in a bowl and squeeze over the juice of half a lemon. Pick and finely chop the herb leaves, stir through the quinoa and season.
V. Make a dressing by squeezing the remaining lemon juice into a small bowl, then add the yoghurt and 2 tablespoons of oil, and stir to combine. Season with salt and pepper to taste.
VI. Season and rub a little oil all over the salmon fillets, then cook on the hot griddle for 3 to 4 minutes each side, or until the fish is cooked through.
VII. Pile the quinoa on a plate and arrange the griddled courgette and lemony fennel on top, along with flakes of salmon. Dot over the yoghurty dressing, scatter over the remaining herbs, then serve.
4) Keep Moving


Yes, it is time to start exercising. You don't need to start with an intense regiment, as little as 15-minutes of light walking around the neighbourhood is a great start. Increase it by 5 minutes every day. After 8 to 10 days you would be walking around one hour a day.
Here are some benefits of daily exercises:
- Improve digestion
- Help with mental health
- Improve heart health by reducing risk of heart disease and stroke
- Reduce excess body fat
- Improve management of conditions such as high blood pressure (hypertension), high cholesterol, joint and muscular pain and diabetes
- Osteoporosis
The best of all, those daily walks are free and don't require any special equipment or membership. So, what are you waiting for?
You definitely don't need to try everything at once, but every little bit helps. So, draw up a plan for your healthy and lean January and start 2020 feeling healthier and prepared for another marvellous year.
We hope you enjoyed this post and if you have any ideas, suggestions or wish to collaborate with our blog, please send an email to hello@daydreamers.com.au.
Daydreamers Team